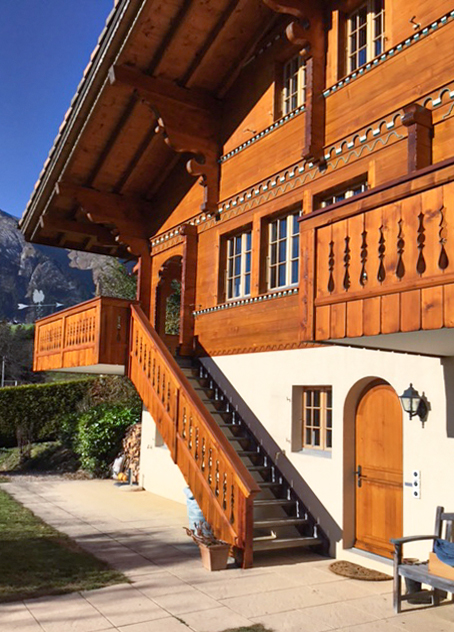 Panoramic Chalet
REF. 236 -
Château-d'Oex
Panoramic view
& Pleasant Style
This very charming Chalet is situated on the slopes of Château d'Oex, in a pleasant and very sunny area. This Property benefits from a spectacular panoramic view on all of the valley of Château d'Oex.
The surface of the plot is : 1'200 m2.
The chalet has been built in 2000, with 3 levels, bringing the habitable interior surface to about 200 m2.
The interior of the chalet is well designed, and the rooms have considerable light and volume.
SALE PRICE ON REQUEST
PRICE RANGE : CHF 2 to 3 Mio
NB : This Property can be acquired by foreigners non-resident in Switzerland