Design Chalet

REF. 254 -

Rougemont

-

Gstaad Valley
This very design Chalet is situated on the slopes of Rougemont in a peaceful residential area.
The surface of the plot is : 1'000 m2 approx.
The chalet has been done with great taste and high quality materials !
The Property is in a perfect state of maintenance !
It has 3 levels bringing the interior habitable surface to 240 m2 approx.
The interior of the chalet is very well designed, and the rooms have considerable light and volume.
NB : This Property can be acquired by foreigners non-resident in Switzerland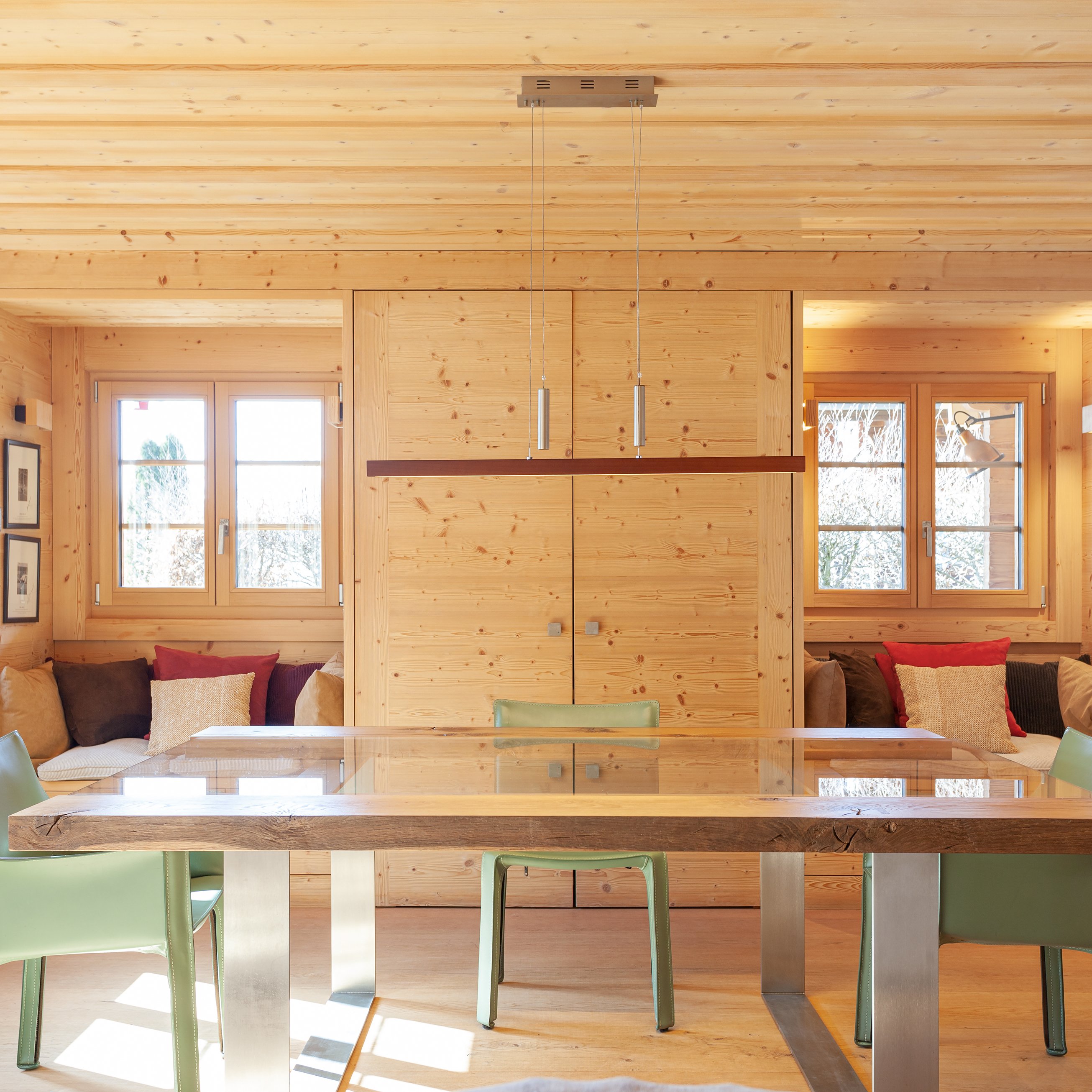 Chalet Layout
The chalet consists mainly of :
a cosy living area with an open dining room & access to a large and pleasant balcony
a very spacious and design kitchen
an elegant entrance hall & a guest toilet room
a very large Master suite with bathroom and a dressing room
2 beautiful double bedrooms, with their own bathroom
a spacious cellar & a laundry room & an equipment room.
In addition to the above, the chalet has a garage for 2 cars and a court-yard with 2 parking places.

ASKING PRICE : SOLD !!!
PRICE RANGE : CHF 5 to 7 Mio