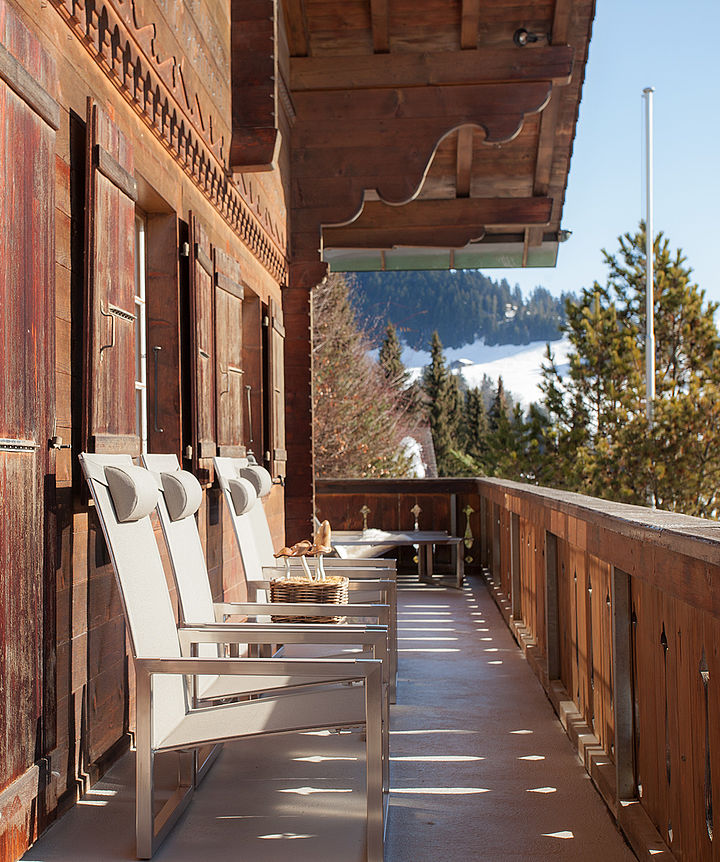 Spacious Chalet

REF. 296 -

Rougemont

-

Gstaad Valley

Panoramic view

& Spacious
This chalet is spacious and very pleasant !!
It is situated in a quiet and sunny area, at only a short walk to the centre of Rougemont.
It enjoys a beautiful panoramic view of the surrounding mountains and maximum exposure to sunlight, especially in the early morning.
It has a very large garden, as the plot surface is of 1'600 m2.
With a light renovation work, this chalet will reveal all its beautiful potential !!
NB : This Property can be acquired by foreigners non-resident in Switzerland
Chalet Layout
The chalet currently consists of :
a very large living room with dining room, which benefits from high ceilings and access to 2 balconies
a modern kitchen
7 bedrooms with bathroom
a studio with separate entrance
a basement area of 170 m2, including a garage for 2 cars.
Finally, this property has an exterior courtyard for 2 cars.
It is a 4-minutes walk to the centre of Rougemont !
ASKING PRICE : SOLD !!!
PRICE RANGE : CHF 4 to 5 Mio