ROUGEMONT
A village of character that has preserved its authenticity ...
Rougemont : Where the Vaud Alps meet the Bernese Oberland, Rougemont is a village known for its tranquillity and bucolic character. Endowed with a rich architectural heritage, it has been ranked among the most beautiful villages of Switzerland. Situated close to Gstaad, its famous neighbour, Rougemont seems to have freed itself from the constraints of time and fashions, to the delight of those who have chosen to reside there.
An exceptional historical heritage
This picture-postcard village boasts several cultural monuments of impressive beauty. Its 16th century Château, the priory and the church of bear witness to the history of Rougemont over the centuries. The village contains some splendid authentic chalets dating from the 17th and 18th centuries in particular, with facades decorated with sculpted friezes, inscriptions and painted motifs.
A haven of peace 5 minutes from Gstaad
Rougemont also attracts visitors due to its variety of outdoor sports and leisure activities: winter and summer hikes, mountain biking, paragliding, via ferrata and cross-country skiing. It's an elegant winter sports resort. The Videmanette cableway provides an ideal departure point for picturesque excursions both in winter and summer, as well as direct access to the ski area of Gstaad.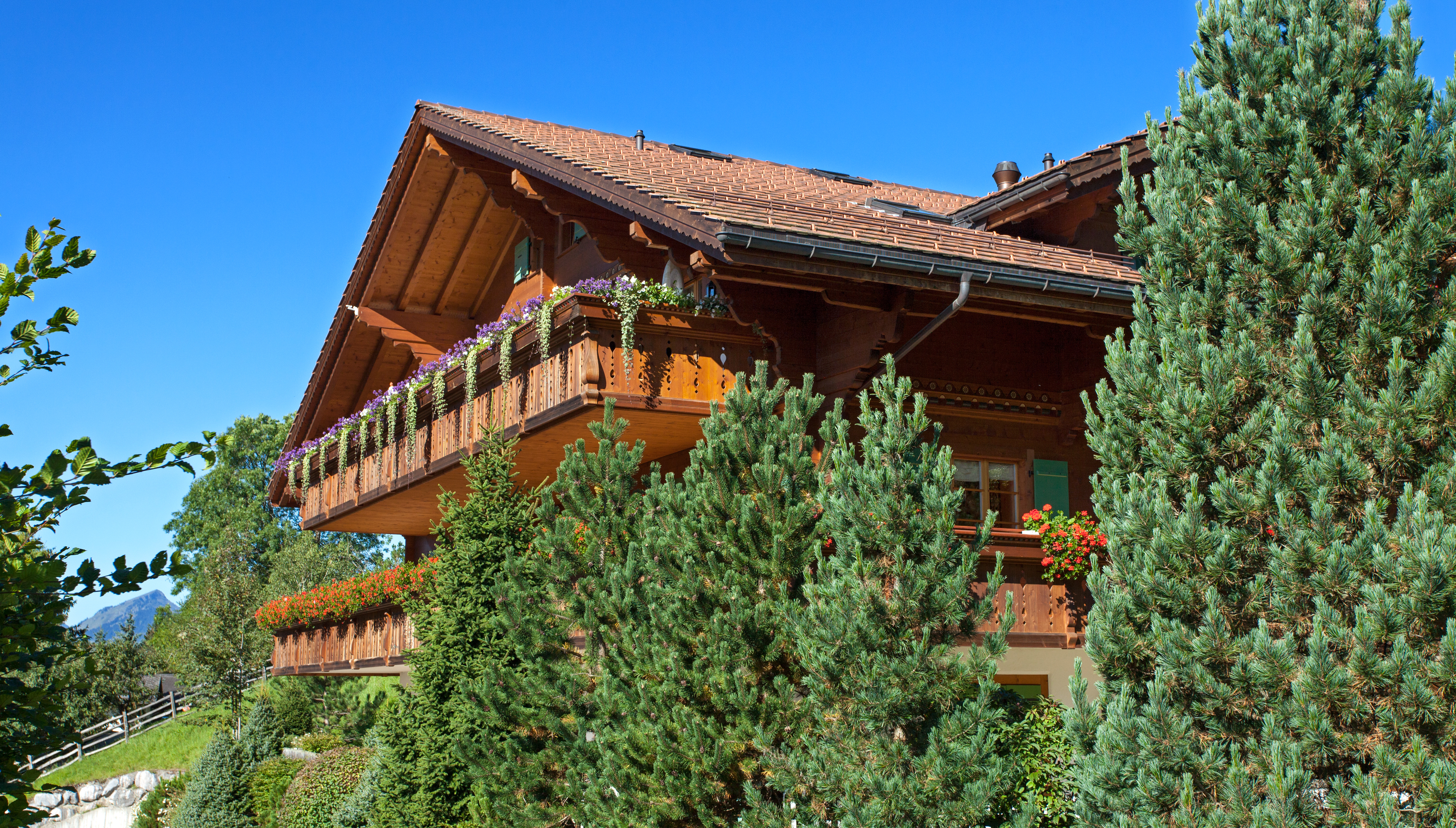 Close to Gstaad, Rougemont thus represents an ideal living environment, intimate and preserved. A highly sought after residential environment combining charm and serenity !